16-30 Super Pipe Bending Machine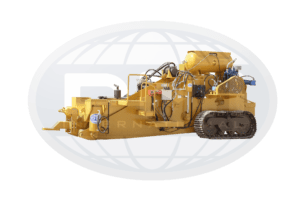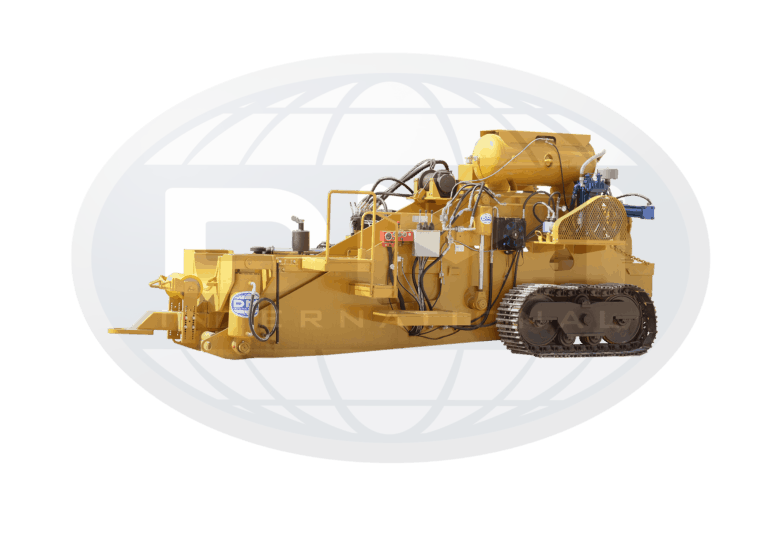 REDESIGNED
16"-30" Super
Pipe Bending Machine
DMI International's New 16-30 Super Pipe Bending Machine not only has a new look, it has lots of new features.
New Features Save The Day
When engineering pipeline equipment one must take into consideration several factors.  Safety is a huge factor in today's world, especially when it comes to heavy machinery. When we started redesigning this pipe bending machine we wanted to focus on the safety of the operators as well as the safety of our environment.   Here are a few of the changes made to this grand design.
Safety In Design
The engineers redesigned this bender so that the engine is now located on the opposite side of the machine, significantly reducing the noise around the operator and providing them with a larger working platform.  Having a larger platform to work from allows the operator to have easy access to the pipe. High pressure lines can be a safety issue if a hose gets damaged. We moved the high flow and high pressure hydraulic lines away from the operator to create a safer and a more ergonomical working station. These changes provide safer working conditions when operating the machine.
A Step In The Right Direction
Leaking cylinders are a major problem when it comes to the safety of our environment. Hydraulic oil spills on the right of way are costly to the contractor; not only increasing clean up cost, but also in lost production.   We believe protecting the environment is important. As a result, we have redesigned our cylinders with PTFE seals for zero leak giving our cylinders a longer life and reliability. 
Reliability is Key
Our bending capacity is the Best In Class.  By redesigning our Stiffback and increasing the size of our Outboard cylinders we improved the bending capacity of the machine. Not only does this give the contractor greater reliability on the right of way, but it allows the machine to operate more efficiently. 
The filtration system is upgraded with higher dirt holding capacity filters.  This allows the operator to run the job with fewer filter changes. The new filtration system includes a fatigue rated housing high pressure filter and 3 micron filtration with a 99.5% efficiency. This represents the Best in Class solution providing the contractor greater reliability and less down time. 
Competitive Advantage
When you rent a pipe bending machine the only thing you should have to worry about is making the bend.  The DMI redesigned 16-30 allows you to focus on the work that matters.  We share your concerns for protecting the operator and protecting the environment and we believe that our new improvements provide a competitive advantage to our customers. 
Contact our Sales department today to get yours on order.
Copyright 2020, All Rights Reserved
Written by:
Pat Kinnison and Chrystal Bates
BENDING PIPES, BREAKING EXPECTATIONS