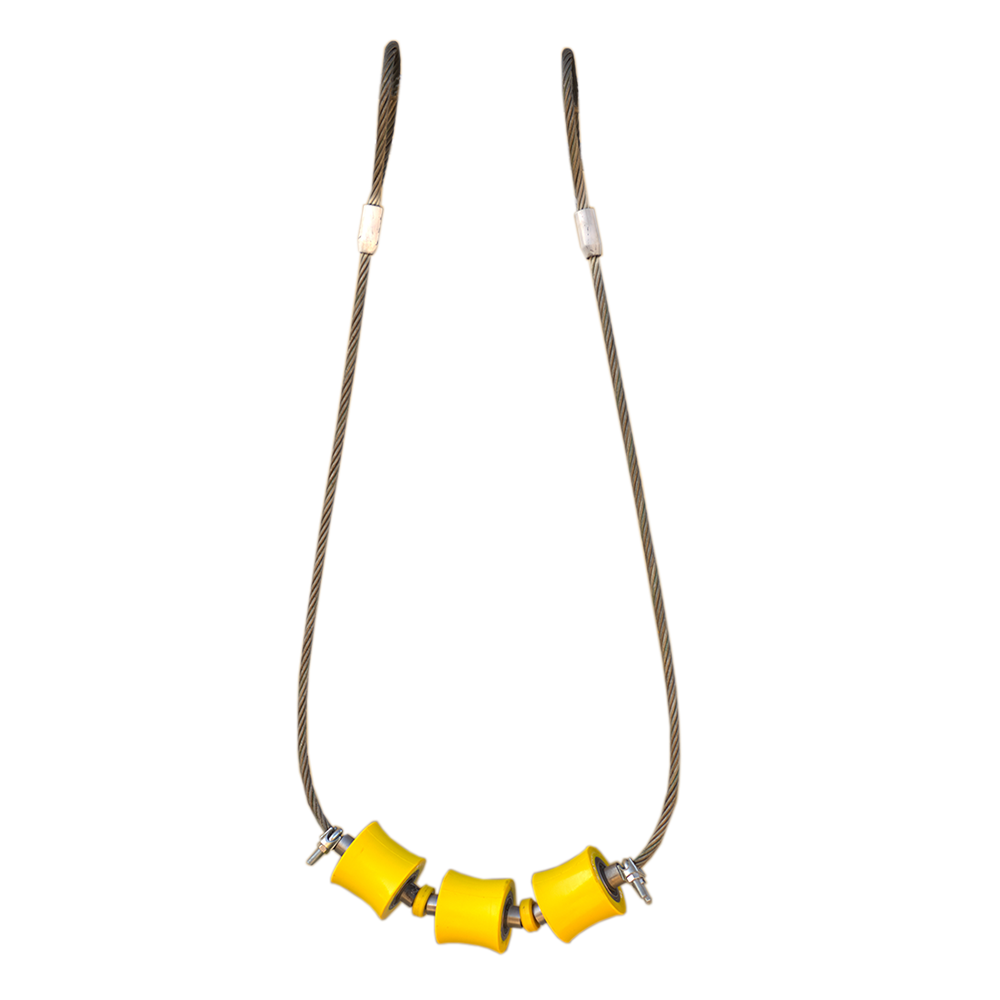 Various cradle assemblies for pipe sizes 6″ (152MM) through 60″ (1524MM) welded seam hang-up
Slings for pipe sizes 2″ (51MM) through 24″ (610MM)
Designed load capacity ensures safe handling of heavy wall pipe
Multiple urethane rollers spaced to support the pipe evenly
Replacement urethane cradle rollers available
| SIZE (in) | NUMBER OF ROLLERS PER SLING | WEIGHT lbs/kg | MAXIMUM RECOMMENDED WORKING LOAD (lb/kg) * |
| --- | --- | --- | --- |
| 2"-8" | 3 | 36 / 16 | 15,600 / 7,076 |
| 8"-12" | 5 | 56 / 25 | 15,600 / 7,075 |
| 12"-24" | 7 | 76 / 34 | 15,600 / 7,076 |
Slings are not intended to replace Roller Cradles for lifting pipe.  Consult factory for usage guidelines.
*Wire rope capacity
Disclaimer:
Technical information provided for this equipment regarding performance, specifications, dimension and weights can vary depending on final configuration of the equipment. Please contact DMI International for actual specifications at time of shipment.
DMI International does not accept responsibility for errors regarding the technical information, nor the consequences of any errors, nor the consequences to changes in the specifications contained herein. DMI International reserves the right to modify the equipment performance and specifications without notice.